We had a pretty good weekend. We started out our Saturday by just lounging around the house. Well...Jadon anyway. While I did some cleaning around the house Jadon was busy coloring. Coloring is one of his favorite activities right now.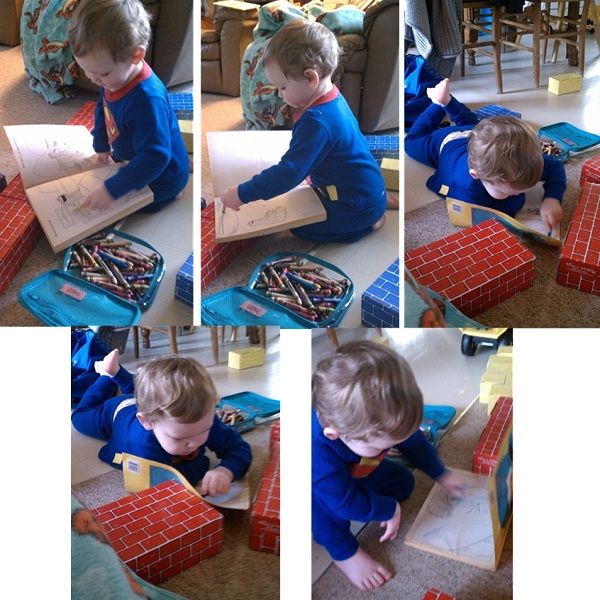 He was also busy reading. I guess Jadon wanted to see what the book looked like upside down.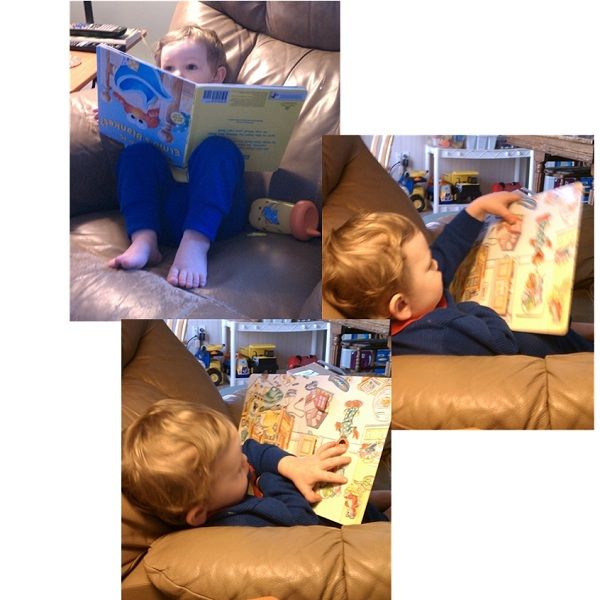 The rest of our Saturday was a little crazy. Grandma Cindy went with Jadon and I to run a bunch of errands that I needed to get done.
I don't feel like today was very productive. We had another slow, lazy morning. Just playing and talking to Daddy. Then finally this afternoon I decided to trying making pj pants. I have never made pants before so this was a first. I used
THIS
tutorial and pattern created by Dana from the blog MADE for her Celebrate The Boys Series. They were very easy to make but I wish the waist was a little bit higher so I am going to try something different tomorrow when I make another pair.
Jadon was loving the Sesame Street fabric. I had to try them on him before I sewed the elastic in the waist and I could not get him to take them off after that. I had to wrestle them off of him. When they were finally done I put them on him to get a pic. It took me about 20 pictures before I finally got a somewhat decent one. Apparently putting on these pants made him want to run!