We are still focusing on our counting and number recognition. Next week we are going to begin working on our letters also. Today we played a new game. It was a roll and build game. I cut out the parts to the snowman and laminated the chart. Each boy rolled the dice and counted the number of dots. Then we looked at the chart and found the picture of the die that looked the same. Once we found that we figured out which piece of the snowman it was time to glue on. The boys really liked this game. I think I am going to come up with some of our own versions.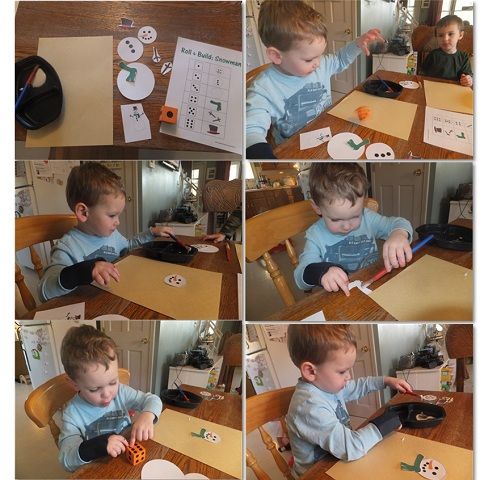 We will definitely be playing a game like this again!
On our trays today were: Play dough, a circle mat, some garden stones and a rolling pin.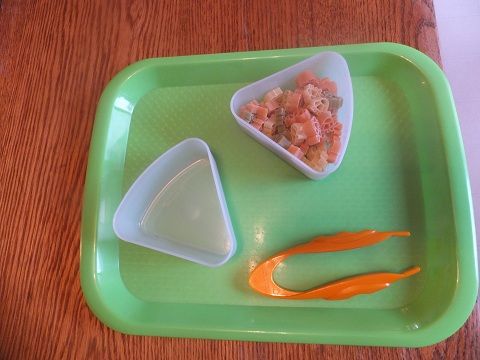 Dry erase pre-writing worksheet.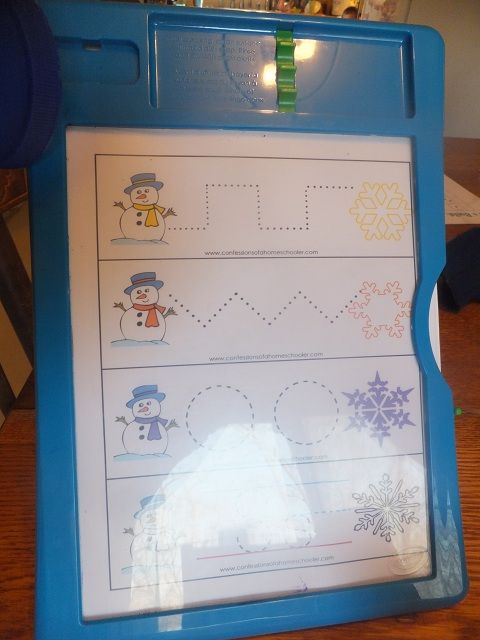 Tongs, containers, and zoo pasta for tranferring.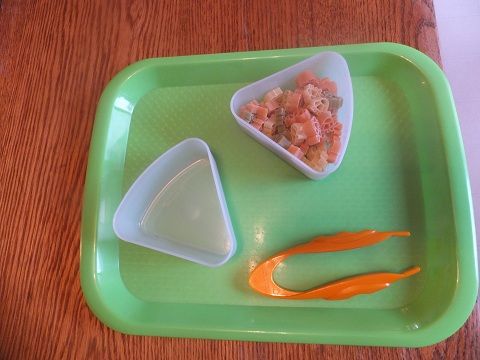 Now for my favorite moment of the day. Jadon wanted to help me feed Ella. He loves to be my helper. He did a pretty good job!