It snowed last night! This morning it was a beautiful site! It was a heavy wet snow that sticks to the trees and makes everything look like a winter wonderland. The bonus was that it was not so, so cold that is was unbearable to be out in it so Jadon finally got a chance to play in the snow! His Daddy pulled him on the sled behind our little John Deere garden tractor up and down the lane a couple of times. He loved it!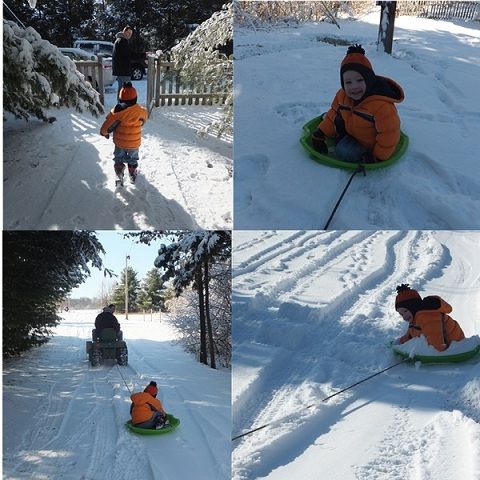 The doggies liked playing in the snow also! Can't believe I got them both to sit for this picture!
Hope everyone had an awesome Saturday! We just finished homemade pizza night. Jake has a friend over for the night, Shelby is at a friends house, and Jadon is trying to be one of the big boys til he goes to bed. Hope he does not annoy Jake's friend to much!