I woke up this morning to sounds in the kitchen (fridge opening and closing, utensil drawer opening, stuff clanging on the counter. This is what I found when I got to the kitchen......
Jadon was peeling his own Cutie! He had it almost done by the time I got out there and he finished it without my help. This is something that does not come easy for Jadon since it requires the use of both hands. He did a great job and I was very proud that he never asked for help! He knew he could do it and he did!
I have really been enjoying this weekend. I love days off with nothing planned! Just hanging out at home is the best! I also decided that it could be a pajama day. Jadon looked to comfy and warm. We had no plans to go anywhere so I just let him stay that way. So today was a pretty layed back relaxing day.
Snug as a bug in a rug while watching cartoons.
Omelets made by the hubby two days in a row!!
"Playing" (I use the term loosely) his sister Gameboy Advanced
I spent a lot of time scrapbooking today. I found this great challenge.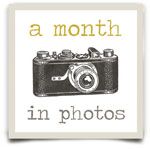 She uses a specific template and fills it up with her favorite captured memories at the end of each month. Then at the end of the year she has a great collection of memories from the year. She then goes back to review her blog and adds a second page of journaling to go with each layout. I think I can handle one layout a month! She provides a download link for the layout she created for this year but unfortunately it was for use with photoshop. I spend part of the day recreating it in Storybook so I can follow along with this challenge this year! In the process I also learned how to make my own templates and share them using Storybook today! If you use Storybook and would like the .page version of the 2012 A Month In Photos Challenge template send me a message!
I also started making a perpetual calendar or birthday calendar. My mom asked me to make her one and I would also like one for myself. It took quite awhile just to set up how I wanted the layout for each month to look (they will have be the same) so I did not get very far on making them pretty. I did get January done though!
If anyone of my friends or family would like to create their own b-day calendar using the page let me know and I will send it to you!! I will post others as I get them done! Now that I have the layout all figured out the rest will be easy!