For the first time in awhile I got a layout done! Been so busy making the menu planner and education cube printables that I was not scrappin'.
I also thought I would share with you the February page of my perpetual b-day calendar I have been working on for my mom. I am really happy with how it is turning out.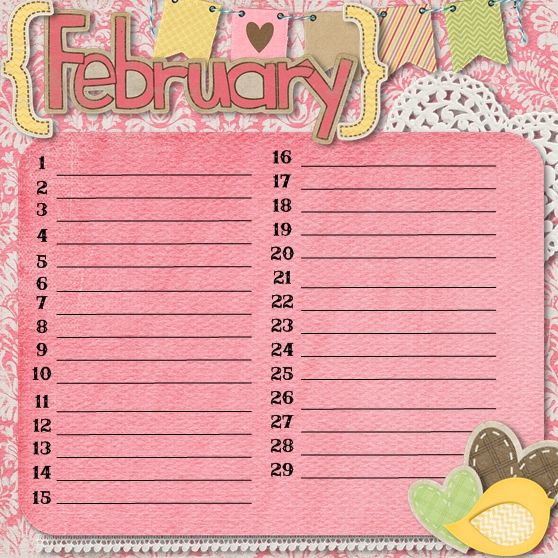 Hope you had a relaxing weekend! Matt smoked two pork shoulders to make pulled pork. We used some for our dinner tonight and will freeze the rest for later meals. He figures if he is going to take the time (all day) to do one might as well do two! My dad came out to have dinner with us. My mom unfortunately got called into work so she did not make it. I sent home leftovers for her. Preparing myself for another busy week like last week.