Hi All!! Happy Monday! Here is our plan for this week!
Saturday:
Pizza Night-This weeks one pizza had turkey and sausage on it. The other had leftover grilled chicken, red onion, and green pepper on it.
Sunday:
15 Bean Enchiladas
Mexican Rice
Monday:
Chicken Noodle Soup
Tuesday:
Skinny Sloppy Joes
Brussel Sprouts
Wednesday:
Crockpot Lasagna
Thursday:
Honey Sesame Chicken
Friday
:Leftover or Taco Night (just us girls and Jadon. Matt and Jake will be camping all weekend with the Boy Scouts)
I love this taco seasoning!! I have been using this for months and everyone likes it!
So now that you know what's for dinner I wanted to share some pictures from yesterday. We had an amazing weather day yesterday. It was sunny and upper 40's. It felt like spring. The bigs boys decided to get out of potty training central and have some fun. They went to our neighbors field to shoot some clay pigeons. This was Jake's first time. Sounds like they had a lot of fun. Wish I could have joined them. Always wanted to try it out but I am sure there will be plenty of opportunities when I am not in the middle of potty training. My husband tooks some pictures for me.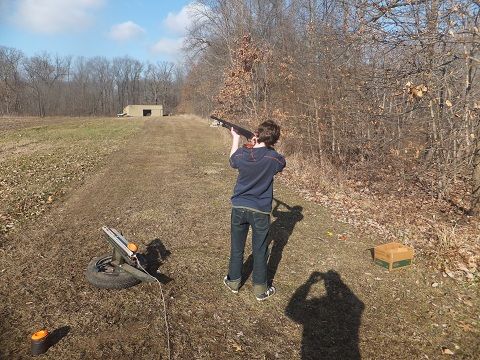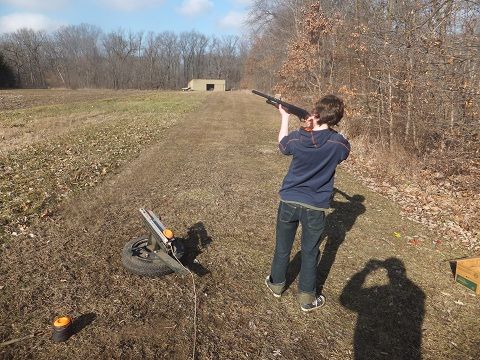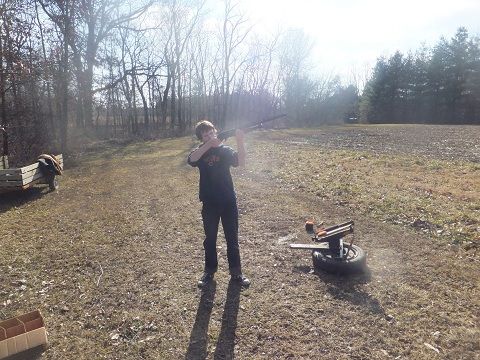 Happy Monday!!