Just like most Saturday's at this house today was busy, busy. We started our day off with a few garage sales. Today was the Heritage Lake sales and I had to find time to check out a few of them before Jacob's soccer game. I got all sorts of goodies! We found two tents for $10! Matt has checked them out and both are in great shape! It is good to have a few extra tents around.
Pictured here are the three pairs of shoes, two pairs of snow pants, five shirts, two pants, two complete outfits, two pairs of jammies, and two pairs of shorts for next year.
Pictured here is the London Fog 18mo. snow set complete with hat and gloves that I got for Jadon.
After this successful trip it was time for Jacob's soccer game. Unfortunately, it was misty and yucky out, but the game still went on. The pics did not turn out very well because of the misty rain.
After the game it was a quick lunch which was ham salad sandwiches. We picked some up in the deli at the IGA on the way home from the soccer game. It was very good. Jacob made Matt's day though when he said "Dad makes it better".
After the "not as good as dad's" ham sandwiches it was time for our family to divide and conquer. The Purcell's were having a 9th birthday party for their youngest daughter, Anna. Shelby wanted to get her hair cut while we were in town. She was ready for a change.
If you are wondering what Matt was up to while we were partying...this might explain things....
Just a wee bit of a problem. Apparently the back fence posts were rotten and just waiting to fall. We opened the back gate one too many times. It was done. So Matt rented a post hole digger today and began digging new holes for a new section of fence. He was busy, busy. Did not even come in to well after dark.
Tomorrow he needs to finish putting up the new posts.
"Each Day Comes, Bearing Its Own Gift, Untie The Ribbons"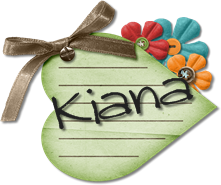 After