Today was a nice, relaxing Saturday. It started with Jacob's soccer game at 8:30. It definitely felt like Fall at that game! After the game Jacob got picked up by Gab and his mom. They were taking him up to where they keep their camper near Henry for the rest of the weekend. That makes two weekends of camping for Jacob in a row!!
When we got home after the game Matt went to work finishing the fence. Jadon and I played in the yard while he did that. It was such a beautiful morning. Jadon did not want to stop playing to come in and have lunch. I think he would stay outside and play all day if I let him. He really likes his ride-on toys right now. He pulls them around the yard, rides them down the sidewalk, puts pine needles and rocks in the little stow away areas.
Evidently there is something that both the dog and Jadon find interesting.
Helping Daddy as usual.
After lunch Jadon took a nap. Matt finished up the fence and came inside to take a break. Next thing we knew it was raining. We had missed that part of the forecast. After Jadon woke up from his nap we packed up to go to Pekin. Matt needed to get some more boards for the fence and I wanted to go look for some things at Hobby Lobby. I read a blog post the other day about color bags. This mom had found these small bags in different colors and filled them with things that were that color. She mentioned that she got the bags at Hobby Lobby so I thought I take a look. I also wanted to try my hand at making some oven mitts and hot pads. So while I was there I got a yard of fabric in case I happen to find time! LOL!
I found the little bags and I found some very cute and affordable things to go in them. Check it out!!
The red bag
The Yellow Bag
The Green Bag
The Blue Bag
I am going to make a laminated picture list of all the contents in each bag. I was thinking that one of the activities we can do will be a seek and find game. I am so excited!
Until tomorrow.....
"Each Day Comes, Bearing Its Own Gift, Untie The Ribbons"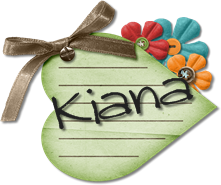 I